New User Enrollment
If you are a new user the first thing you will want to do is log into https://office.com with the email and password sent to you.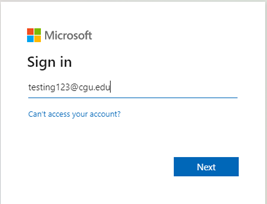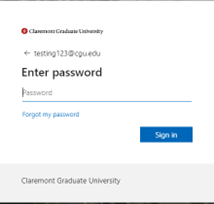 2. You should then receive the following notification because Self Service Password Reset hasn't been setup (SSPR and MFA use the same methods of authentication). Please select 'Next'.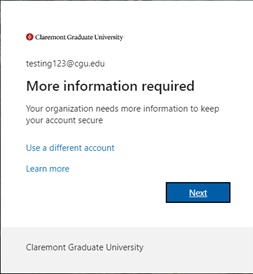 3. This will direct you to a new page where you will be able to setup various authentication methods. The preferable methods are Authentication Phone, Mobile App or Alternate Email. Once you have selected your preferable method please select 'Next' and you will have to verify whatever method was chosen.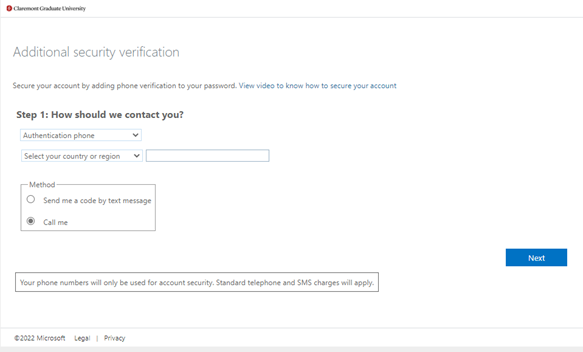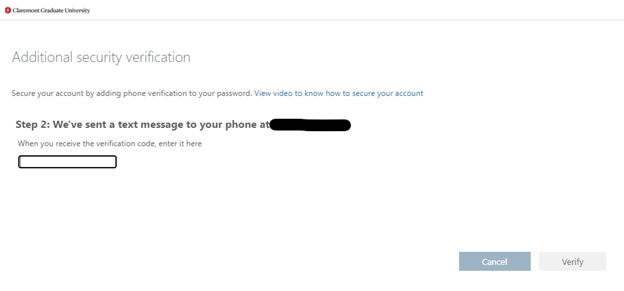 4. Once you confirm your second authentication method, you will then be prompted to change your password. Please ensure that your password is at least 8 characters long and is complex (lowercase, Capitals, numbers and symbols).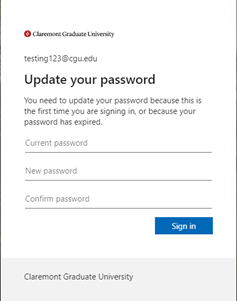 5. Now you are ready to access Office apps and email.
Existing User Enrollment
For users that already have an account and have been using DUO the transition is very simple. Please update your authentication methods using the instructions below:
Navigate to https://myaccount.microsoft.com/
Log in with your CGU Email and Password
Select Security Info on the left-hand side of the screen
You should now see your authentication methods (Usually a phone number or Email address). If the authentication method you prefer is already listed then no further action is required. Otherwise, you can select "Add sign-in method" and choose the new method you would prefer to use. Make sure to take note of the Default sign-in method that is selected (highlighted below).

If you want to use the Authenticator App instead of receiving a text or phone call please select "Add sign-in method"

In the next window select Authenticator App
7. You will now get a prompt to download the app from the Google Play or App store. You can do this manually by navigating to the app and searching for "Microsoft Authenticator". If you are doing this process on your phone you can just click the link that says "Download now".

8. Once the app is downloaded you'll want to allow notifications > click on the '+' symbol in the upper right and then select 'Work or school account'
9. Finally, you can either login with your credentials or use a QR code. The web browser session you're previously logged into should now show a QR code after selecting 'Next'. Once you scan it your account will automatically show up and you'll start getting notifications. If you want this to be your default method make sure to have that selected as the 'Default sign-in method'.

10. You should now be be able to use Microsoft MFA without issue. If in the future you want to change methods or change your email/phone number you can navigate back to this site and modify your devices. If you have any questions or concerns please reach out to helpdesk@cgu.edu and we can assist you.